Meet Nigeria Man Who Made A Nigerian Version Of Ferrari
Nigeria is the real definition of talent zone. If this country is opportune to have the Technological knowledge like the Western World, this country would have been competing with the likes of America, China, Japan, Australia etc in producing Technological based products. This is because we have the Technical Know-how in abundant here in Nigeria.
As part of our great brains here in Nigeria who are making this country proud, I bring to you Jerry Isaac Mallo.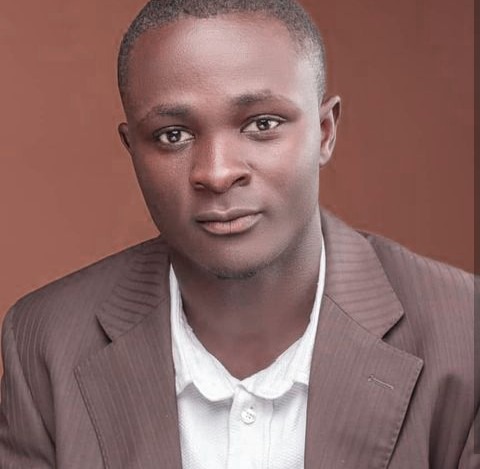 Jerry Mallo is an Engineer who based on Jos, Plateau State. He is a young man with the passion to keep creating and making positive impacts In his society and Nigeria at large. He is just 26 years old and has already gotten many achievements to his name.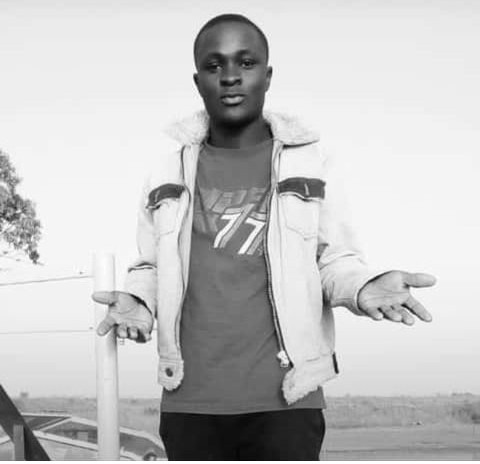 Jerry Mallo Is already married incase you think he is still single. He got married to the love of his life, Deborah In December 2020 which means they are still young couple.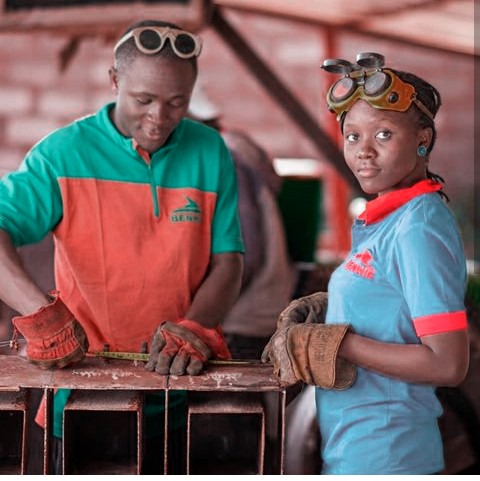 He is a fabricator who doubles as the CEO and owner of Bennie Technologies Ltd. He was the one that designed and manufactured Nigeria's first carbon fiber spot car which he called Bennie Purrie.
Bennie Purrie According to Jerry Mallo is the Nigerian version of Ferrari.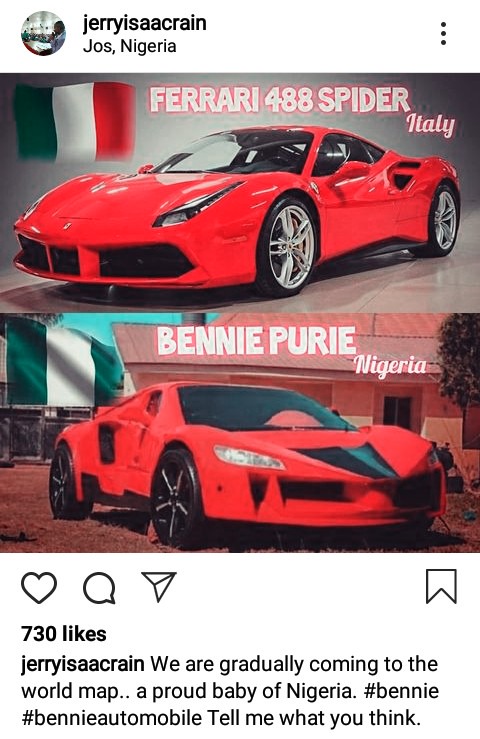 The car which was made of Carbon fibres is a 2-seater car which has Gullwing doors. This car is said to have a 2.0 litre engine that has the ability to go from 0km to 120km/h in 12 seconds.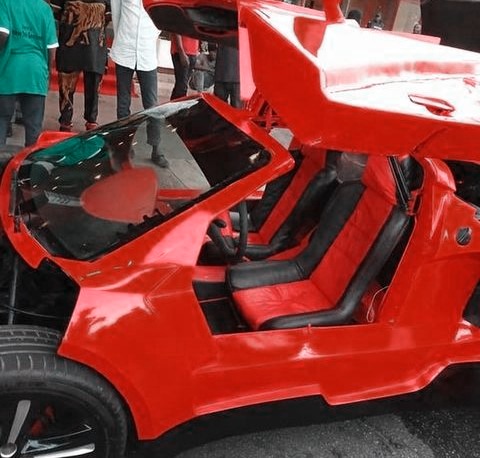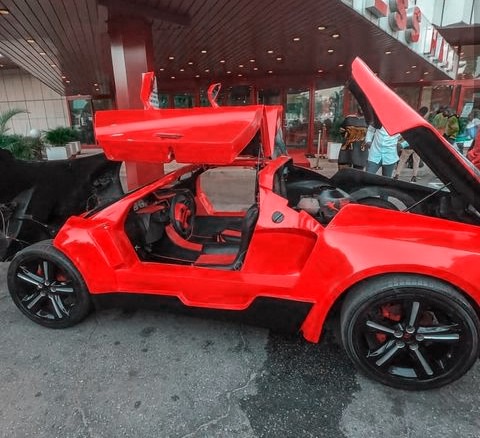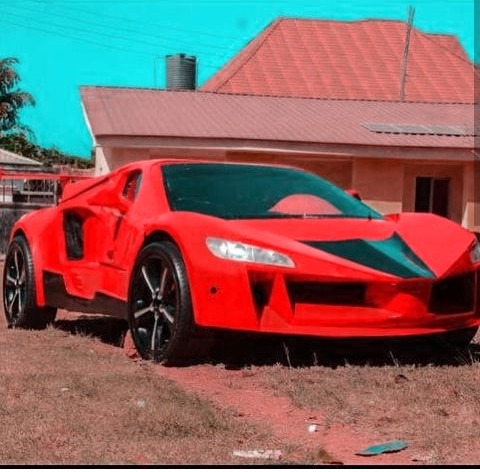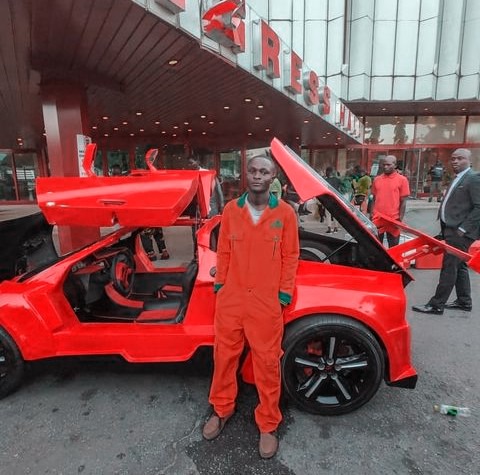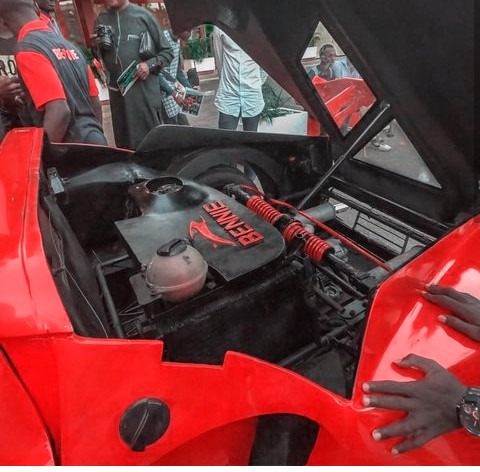 This is a car that should go a long way to compete with foreign made cars if given the needed supports and attention. Take a look at photos from the making of the car;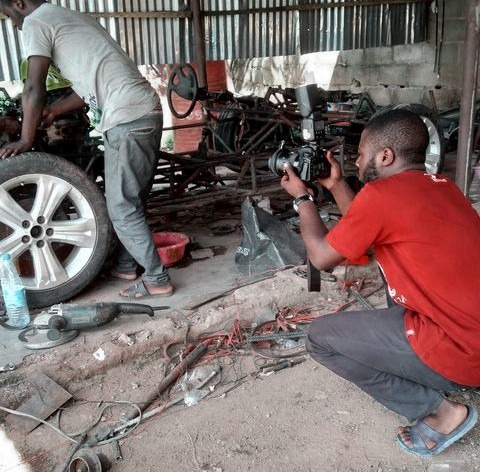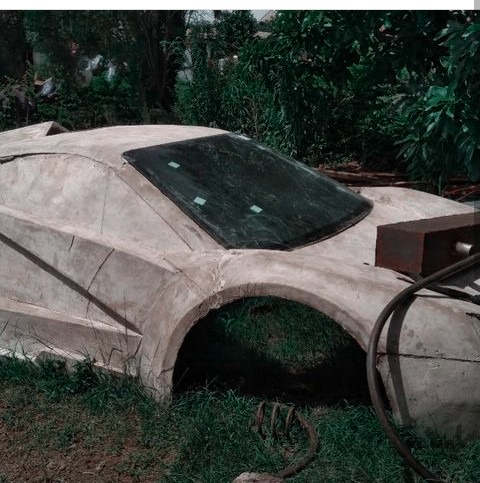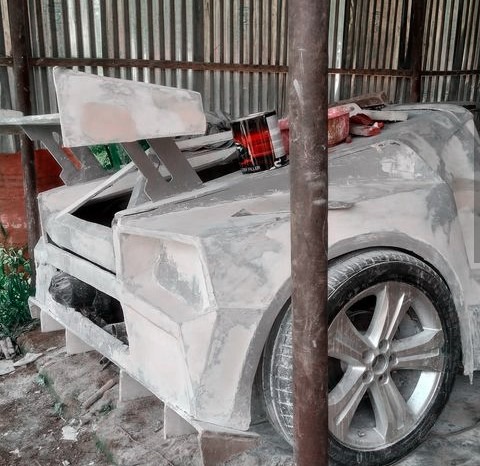 Having someone in Nigeria who can do this, is a sign that Nigeria is a country to contend with in the World of Technical know-how. What do you think? Proud of him? Please share.
Share and Comment: Meet Nigeria Man Who Made A Nigerian Version Of Ferrari